Some days you come home, look at your significant other, and say, "Mezcal."  You know you're with the right person when mezcal does, in fact, suddenly appear shortly thereafter.
Mezcal Old Fashioned-ish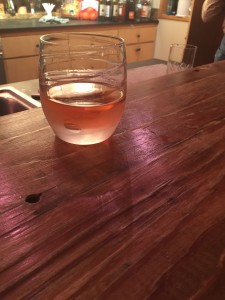 3 oz mezcal (Fidencio Unico is just fine)
.5 oz Ancho Reyes liqueur
.25 oz Pierre Ferrand Dry Curacao
Combine all into a mixing glass.  Stir with ice. Strain. Or more precisely, have someone else do this for you. Pour into a rocks glass and dispense with the garnish. That just cuts into drinking time.